H・A・L has 5 different brands; Halcyon System, Niko Design Office,TIGRIS, "N"Dom Lures, and K.E.T. Each brand is established by skilled designer in order to produce "Japan Quality" fantastic lures which are loved by every angler all over the world.
We area sure that our products will completely fit in your market!


H・A・L CO.,LTD.
2-12-11 Negishidai Asaka-shi Saitama
JAPAN 351-0005


CONTACT
Email: hal.internationaltrade@gmail.com


【 brand-name goods 】
●HALCYON SYSTEM
●NIKO DESIGN OFFICE
●"N"DAM LURES
●KUDO EXTREAM TOUR
●TIGRIS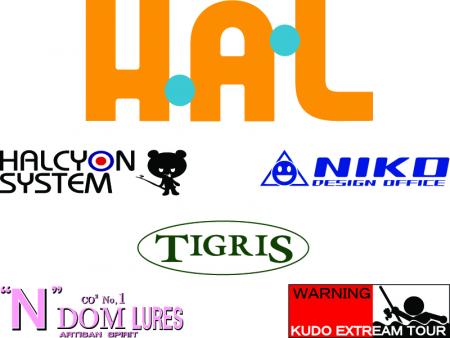 ■Magokoro Made
"Magokoro Made" We are creating and manufacturing each product with our whole heart!
Developing Process: We create hundreds of test pieces and test them thousand times to build up better lures which we can produce with confidence. Each item has several different types such as floating, Syodai, Mokka, sinking, ultra sinking, and so on. It is because we want anglers to choose and use our lures depending on the situations in order to catch more fish.
Manufacture Process: Our products are handcrafted by skilled craft workers; providing our lures with the quality of being superior. In our factory, skilled exquisite craft workers are engaged in building plastic bodies, trimming corners and planing bodies, and so forth. Every craft worker undertakes the work with his or her own responsibility, therefore, we areable to maintenance higher quality of manufactured goods. Our painting staffs paint products with creativity and originality by virtue of being unconventional. Artistic color variations of our products are determined based on our data which we gather information through test fishing, and our staffs paint lures one by one by using the utmost attention and care.
We produce our high-quality products confidently because of results from constant efforts for more than 12 years and improvement of craft skills. Everyday, our staffs manufacture lures with our whole heart and always hope one thing; creating thehigher quality products in order to be loved by every angler all over the world. Our products are made with our spirit " Magokoro Made."