Penny Suck Bubble☆Star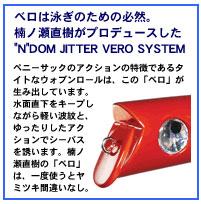 As the name applies, BUBBLE☆STAR loves to make bubbles of the water surface!
This specially rear weighted tuned version of our PENNY SUCK is perfect when blue-skinned predators are on the prowl.
simply cast BUBBLE☆STAR out into the feeding frenzy, give it a long jerk and hang on!
●MADE IN JAPAN